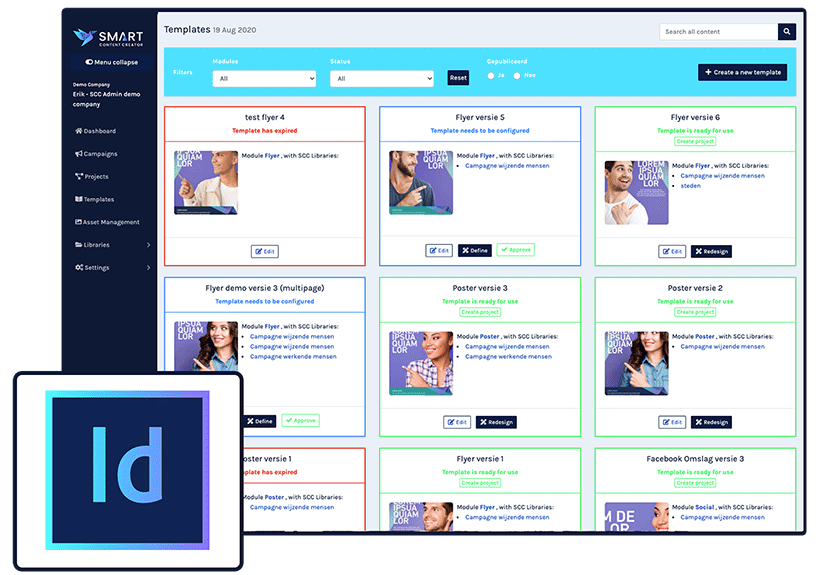 Smart templates
Import your Adobe Indesign documents. These will automatically be converted into easy-toedit templates.
Determine easily and at any time for each template what is editable and what is not
Templates are not bound to formats. You can use Smart Content Creator to create whatever you want, from social media post to billboard
You don't have your own Adobe Indesign files? Then choose one of our template packages and create your own new content and advertising materials in your own house style
SUMMARY

10 minutes at work with new templates

Most user-friendly online layout tool

Decide what is editable and what is not

Templates always comply with corporate identity and quality standards

Datasource merge export, hundreds of expressions ready in a few minutes

High-quality output for social, web, print

24/7 use & significantly faster TimeToMarket

Cheaper and faster
Discover the possibilities of Smart Content Creator
Our experts will show you the system so that you know everything you need.
Live demo